Biography
POSITION
Partner, Beros Abdul Arhitecti Asociati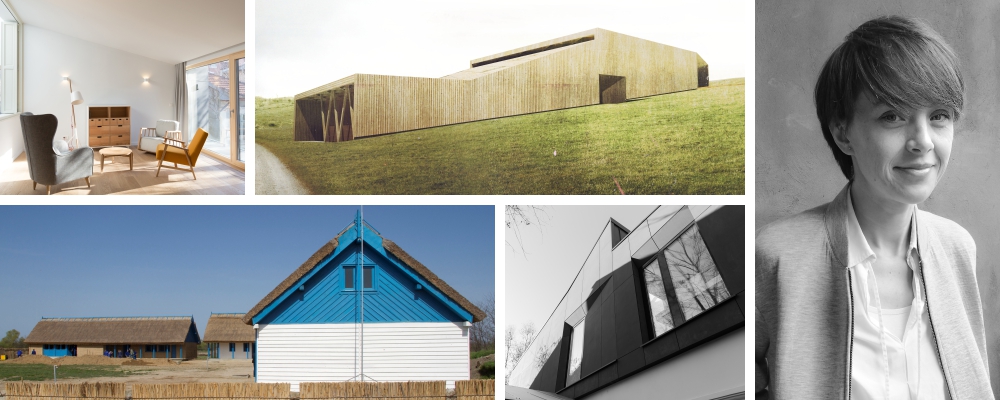 PRESENTATION
"J" House
2016, Finished, Bucharest, Romania
"J" House is the renovation of a single family house located in the city centre of Bucharest, Romania.
One of the main desires of the client was to bring more light to the interior, being that the original house lacked of sun light. On the other hand, there was the need for a better integration between the two floors, and to give a sense of continuity and communication between spaces, while still maintaining a sense of privacy. The difference between new and old has been accentuated in the exterior envelope through the use of an anthracite fiber-cement panel as the skin for a ventilated façade, against and off-white render for the existing walls on the ground floor. The stereotomy of the panels is defined by the different apertures of the upper box through which it is possible to read the inner voids of the house.
Nominated for the first prize in residential architecture of the Annual of Architecture, Bucharest, 2016.
Eco Chilia
2016, Finished, Tătaru- Chilia Veche, Danube Delta Biosphere Reserve
The ensemble of ecological buildings is part of the project "Setting-up an eco-reintegration mechanism for inmates" that addresses the inmates who are coming from a disadvantaged environment and with a low level of education and aims to facilitate their access to rehabilitation programs and further their reintegration in society, providing them with new skills in niche crafts such as ecological construction, carpentry, wooden boats building, wickery and pottery.
This exercise aimed to be a model for the local constructions and cover a wide spread of techniques and materials, therefore each one of the buildings used a different composition of materials to enclose the timber frames, in order to ensure the adequate living conditions: a mix system of adobe bricks sat in two layers with reed bundles in between, or wood batten enclosures filled with sheep wool or reed, the roofs being all traditionally made in reed.
First prize in social-cultural architecture of the Annual of Architecture, Bucharest, 2016.
AWARDS
1st PRIZE FOR THE SOCIO-CULTURAL BUILDINGS AT THE ANNUAL OF ARHITECTURE, BUCHAREST, 2016
BIOGRAPHY
EDUCATION
Study of Architecture in Romania and Great Britain
PROFESSIONAL EXPERIENCE
Space Syntax London-2005
Co-founder Space Syntax Romania
Partner Beros Abdul Associated Architects-2014-PRESENT