SPEAKERS
TESTIMONIALS
PHOTO GALLERY
PARTICIPANTS
PROGRAM
POST EVENT REPORT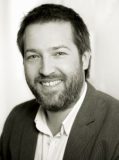 arch. Anders SÆLAN
Partner and Manager of Henning Larsen Architects, winner of the European Union Prize for Contemporary Architecture "Mies van der Rohe" 2013 for Harpa – Reykjavik Concert and Conference Centre. He is the Special Guest of RIFF 2014.

arch. Şerban ŢIGĂNAŞ
President of the Order of the Architects of Romania, preoccupied with the development of Romanian architecture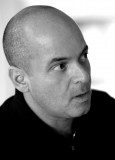 arch. Murat TABANLIOGLU
Architect of the Year 2013 at the Middle East Awards and winner of the Office category at the World Architecture Festival, Singapore. International associate member of the Royal Institute of British Architects and the American Institute of Architects.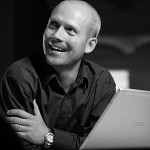 arch. Ged COUSER
Director of Europe's largest group of architects, working across all major sectors of architecture and construction in the world, BDP, with over 500 awards in the industry.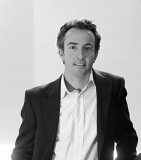 arch. Joaquín PÉREZ-GOICOECHEA
Principal of one of the most influential architecture offices in the Middle East, specialised in the design and architecture of wide-scale medical centres. Winner of the "Religion" category at the World Architecture Festival 2014 with the "La Ascensión del Señor" project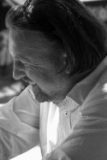 arch. András KRIZSÁN
Winner of the most prestigious national architecture awards in Hungary, Pro Architectura and Ybl Miklós, as well as the Order of Merit of the Republic of Hungary. He recently created the project Transformation and Extension of the Central Building of Zanka, finalist in Mies van der Rohe 2013 Award.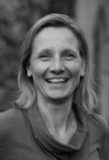 arch. Yvonne Segers – van WILDEREN
Winner of the national design award in The Netherlands, Materia Co-Creation Award 2014 and the Dutch Design Award – Best Exterior 2013 for the Museum de Fundatie Zwolle.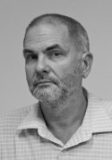 arch. Vlad GAIVORONSCHI
One of the architects of reference in Romanian contemporary architecture, winner of 49 awards, nominations and selections and over 130 participations in national and international exhibitions. He is the President of the Order of the Architects of Romania, Timis Branch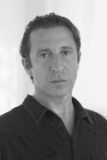 arch. Philippe CHIAMBARETTA
The creator of the new commercial centre, Aéroville, mixed-use retail and entertainment hub at the Roissy-Charles de Gaulle Airport, Paris, covering an area of of 110,000 sqm and a budget of 185 M€. The project has been selected in the WORLD ARCHITECTURE FESTIVAL AWARDS 2014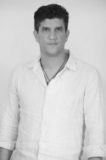 arch. Yoav MICHAEL
Partner of one of Israel's great modern architecture offices, ranked in Globes and Dun 100, 2014 of leading companies in the Israeli economy.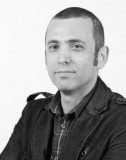 arch. Mario KUIBUŞ
Winner of the Architecture Prize for social-cultural projects section of Architecture Annual, Bucharest 2014, one of the most highly-appreciated Romanian architects of the moment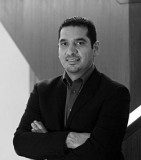 arch. Nasser ABULHASAN
Doctor in Design at Harvard Graduate School of Design, with extensive experience in designing and implementing new communities and numerous masterplanning projects in Europe and Middle East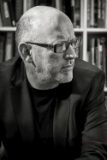 arch. Richard JOBSON
Director of the Practice of the Year at the 2014 Royal Institute of British Architects Awards and Winner of the Sustainability Award 2014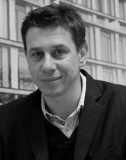 arch. Zbigniew MAĆKÓW
Curator of Wroclaw – European Capital of Culture of 2016, Chairman of the DSOIA Council and director of one of the most renowned architecture offices in Poland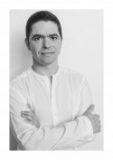 arch. Andrei ŞERBESCU
Winner of the Architecture section, housing category at the Bucharest Architecture Annual 2014 and the only Romanian architect finalist at the World of Architecture Festival 2014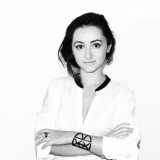 arch. Carmen TĂNASE
Nominee at the Annual of Architecture with the project DSB+ Headquarters for the Forest Administration of Bacău and co-authord of the Romanian Pavilion of ICR at Biennale of Architecture in Venice
arch. Radu Teacă
Winner of the President of Bucharest Branch Award at the Architecture Annual 2013, Associate Professor in the Department of Design Synthesis within "Ion Mincu" University of Architecture and Urbanism, author and co-author of over 30 architectural projects and 40 projects of interiors.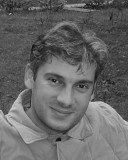 arch. Daniel SUBAŞU
Nominated in the Architecture Annual 2014 for the project Grain Stock – Corabia, Olt County, Architecture section, socio-cultural category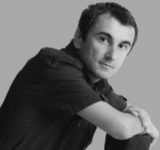 arch. Ion POPUŞOI
Nominated at the Architecture Annual 2014, the architecture / social-cultural section for the expansion of Isoletta restaurant, located on the border of grandeur and spectacular in architecture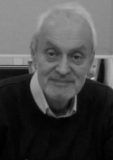 arch. Cristian NICOLAE
General manager and head of project within ARCHITECT STUDIO CN, author of the sports hall of 1,500 seats in Călăraşi, candidate to the Architecture Annual Award 2014 at the architecture / social-cultural section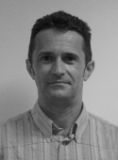 Cristian CIUCAŞU
Technical Support and Specifications Manager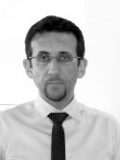 Bogdan BĂLAN
Boards Product Manager in Saint-Gobain Rigips Romania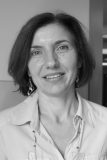 Daniela BADEA
Product Manager, ALUKÖNIGSTAHL.She is one of the pioneers in metal carpentry, working in the field for almost 20 years.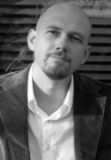 arch. Teofil MIHĂILESCU
Owner of "Teofil Mihăilescu" Architecture Office, Braşov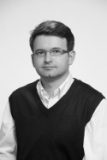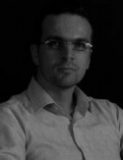 arch. Tudor RĂDULESCU
Architect within Bee Architects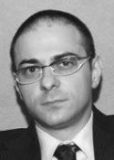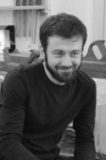 dipl. arch. Ciprian MANDA
Architect and product designer, founder of the wood creation and design studio Silva Artis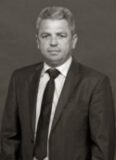 Virgil BACIU
Founder of Valcon Roofs, specializes in roofing and roof framing works, restoration of historical buildings and monuments, restoration and ornaments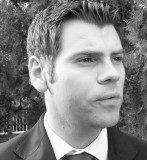 Radu Mihai ANGHEL
Sales Representative of one of the European leading Company in the field of daylight and smoke and heat evacuation systems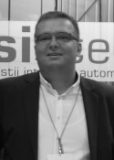 ing. Octavian FANEA
Sales Manager within the SIATEC division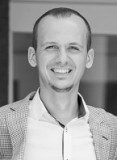 ing. Bogdan STROE
Exclusive Technical and Sales Representative in Romania at Reckli GmbH Germany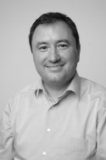 Marius DAMASCHIN
Sales Manager Facade Division at Equitone, part of Etex group, world leader in the production of fiber cement ventilated facades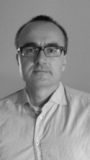 Michal ŠUSTR
Business director Eastern Europe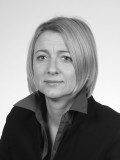 Magdalena STACHOWSKA
General Manager of Gunnex Group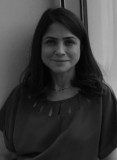 Esra AYDINOĞLU
Coated Glass Product Director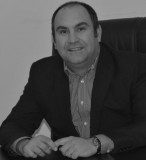 Gabriel BĂNICĂ
Managing Partner of Skylux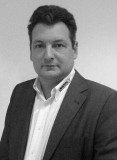 Alexandru TALVAN
economist and Sales Manager within Creaton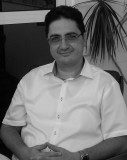 Titus COSTAŞ
General Manager at Hexadome Construct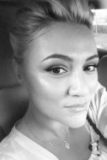 arch. Iulia TOADER
Architect and artist working in the field of interior architecture and design, as a consultant for rehabilitation of old and historical buidings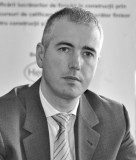 ing. Adrian ZAMFIRACHE
Technical and B2B sales Director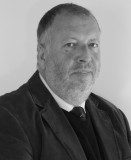 Gheorghe MUNTEANU
Economist and Manager of Tecade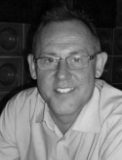 Rolf WIELEBA
Business Development Manager ETICS

arch. Mihai EFTENIE
Architect and project manager within Baumarc Proiect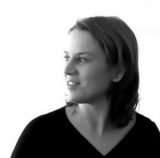 arch. Cristina ŞERBAN
Lector at "Ion Mincu" University of Architecture and Urbanism in Bucharest
Arch. Ana Maria DABIJA
Vice Rector for coordinating scientific research, development, innovation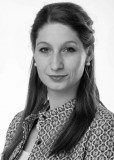 ing. Cătălina PAPIU ZORAN
Head of the Sales Department within Simacek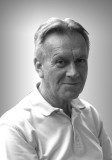 arch. Alexandru ION
Chief Architect – Design within Luxten Lighting Company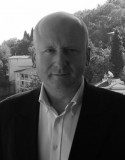 Paul JONES
International Sales Director within FOAMGLAS®DISTRIBUTORS

Eugen FLOREA
General Manager of Aterki Romania, authorized distributor of BASF in Romania and the Republic of Moldova
dipl. ing. Doriana MOLDOVAN
Diplomat Engineer and Product Designer
"One of the most important forces behind architectural progress has always been the possibility of coming together, to create platforms where interaction and inspiration can take place. RIFF is creating one of those progressive forums and I therefore look forward to participate in the RIFF conference in November. I'm excited to share some of our latest work and to hear other speakers share their thoughts, and hopefully this will lead to a constructive dialogue about architecture and its potential in society. Personally, I'm also excited to visit the RIFF conference in November, because I have never visited Romania before and at the same time I see the eastern part of Europe as one of the most exiting places in architectural development in the coming years."
arch. Anders SÆLAN, Henning Larsen Architects, The Winner of Mies van der Rohe 2013, Special Guest of RIFF 2014
---
"We have met to discuss about how to build better between architects, engineers, entrepreneurs, suppliers of systems and materials, who have succeeded to achieve quality in construction and want to contribute to raising the standard in the industry. This can be a time of balance in which we can try to understand what happens on a daily basis, what and how it happens when quality works emerge and how the exceptional is sometimes generated. We want our daily work to be of high quality, what we usually do must be well-done, even exceptionally done, the exception becoming the usual and the exemplary works being able to change mentalities and the expectations of the world built. I suggest that we meditate creatively together about the state of architecture, to make this balance and try, through these dialogues and meetings, to build the answer to the question: How must the world of construction change?"
arch. Şerban ŢIGĂNAŞ, President of THE ORDER OF THE ARCHITECTS OF ROMANIA Co-organizer of the Romanian editions of RIFF.
---
"Thank you for inviting me, the conference was very well organized. We had, before the recession, a lot of projects in Romania and we hope that this beautiful country will continue this development, there's a big potential here. It was a great conference, very nice topics, very interesting speakers from around the world. I presented here a few projects from Tel Aviv, two high-rise buildings, that was an example for how the facades follow the form that follow the functions – that was the theme of the lecture – and it was interesting to me to meet even the local industry here. I met people from glass industry, from the curtain-wall, insulation and panels, so I hope we will cooperate with them as well. I hope you'll invite us for the other conferences as well."
arch. Yoav MICHAEL, YASHAR ARCHITECTS, ISRAEL
---
"Certainly awards help a lot, good awards are worth having, they're kind of the gold standard, like the Royal Institute of British Architects Awards. There's no doubt that clients increasingly in the UK and maybe abroad as well are looking for architects that are award winning practices, because they want to be confident that they can build something which themselves can build an award. In terms of conferences like these, I think it's interesting because you get to see other people's perspectives on the architecture in their own countries. I haven't been to something like this before. I've done a lot of presentations in the UK, so it has been interesting to get involved in. I did really enjoy the tour, it was really good, because without that tour, it would have been easy to come here and gone home and not have an educated view of the country, of the city, of Bucharest. It gave me a better understanding of your story. What was interesting in the conversation we had afterwards, all the buildings of a particular style, kind of a French-Romanian mix, with the history here and the change in 1989 has been a kind of rebooting in the potential architecture portfolio of Romania and clearly this conference represents the start of an ambition of the country to embrace the architectural ideas across the world."
arch. Richard JOBSON, DESIGN ENGINE ARCHITECTS
---
"The conference is really marvellous, Bucharest is a city which surprised me a lot. I've never been here before, I was expecting something different after all those 60 years of communism, the same as in Poland, that the city would have gotten in bad condition, but I found marvellous buildings, which have so huge scale for public buildings, which is completely unusual and unique. In Poland we don't have such beautiful 18-19th century buildings like you've got. You've hot a really huge heritage and it's amazing how well it survived. It's a great opportunity to be a strong tourist attraction for Bucharest. I was told many things, but nobody stressed the beautifulness of the buildings. I was completely astonished. Of course, there are a lot of things to be done here, but it's only a matter of time and money on a long period, but the city has a huge potential. The conference is very interesting, I was surprised about the size of the conference, it's huge, lots of people, lots of events, sometimes I was jumping to different rooms because there were sometimes two very interesting lectures at the same time, or very close to each other. I most appreciate the architecture part, due to my profession, but it has a lot of technical support, technical lectures as well. I would recommend to my colleagues in Poland to participate."
arch. Zbigniew MAĆKÓW, MAĆKÓW PRACOWNIA PROJEKTOWA
---
" I think it's a fantastic conference, it really has exceeded my expectations, there are some really fantastic speakers, really great personalities, and Anders and Richard and Yvonne have talked about fantastic projects, it's been great to see. It's my first time in Bucharest, it's an interesting city, sort of a city of contrasts. That church that we went to at the end of the tour was just absolutely magical and beautiful standing on a street corner. I guess it's slightly disappointing that the more important buildings within the city don't seem to be accessible to the public, and I felt quite priviledged to have had that opportunity. Maybe it's something that needs to be thought about and done about over time."
arch. Ged COUSER, BDP
---
"I would like to thank for the possibility to be part of this great event from Hungary. It was an honor for me. The programs and the speakers who had held presentations of their projects in your events were very meaningful and useful. Especially would like to thank for the organizers the high quality programs and supply. I hope I have contributed to the success of your conference".
arch. András KRIZSÁN, MODUM, HUNGARY
---
"I am glad to see this type of initiative, there are not many events of this kind, which is a commendable initiative which must be continued. It focuses on all three areas of interest, architects, builders and prospective developers and creates a very good briefing, a very good professional intermezzo, which is what you should continue doing. The project that I presented received good feedback, everyone is coming here to find news, to discuss, to take the pulse of other professionals speaking. It was also a message as regards what we should do in our society, in an institutionalized society, you have to find people who are able to accept bolder ideas, not to have this stubbornness between black and white, which depends only on people. You have to recruit people who have the creative culture and feel the importance of creation in the city and in terms of the guarantee of success for that city. They can only be people who accept culture as another creative way that still works".
arch. Mario KUIBUŞ, RE-ACT NOW
---
"The quality of the overall conference was quite high. What you've done here is on an international level. We attend this type of conferences everywhere in the world. Mostly when you're talking about environments like here, the under-developed world, a lot of these conferences are very critical because you get to bring local and international experts together and I think the most benefits actually go to the students, because they get to learn a lot, they get to see a lot of international and local people presenting their works in a very open forum. In an environment like this, the learning is very high. I look forward to participate in the future if you ever invite us here again."
arch. Nasser ABULHASAN, AGI ARCHITECTS, KUWEIT
---
"As feedback I just had a discussion with an architect and he said that he had been following my presentation, first and foremost, and he understood what I was presenting. The feedback is punctual, on the spot, immediately after the presentation, it is very important to us, but beyond that, sometimes we are interested in more aggregated feedback, volume feedback. This kind of feedback we receive from projects that we do and last year, in RIFF, we introduced a product RIGIPS Fonic it is called, a product intended to increase the sound insulation in walls and we are convinced that some of the results that we had this year for a product which still sell very well and grows in a market that has been declining for several years, is also due to the presence in RIFF, to the communication with specialists. I think that the improvement is that ABplus does not give up and continues the series of events RIFF and CONTRACTOR even if the times are not necessarily the most joyous for such events, even on a background of pessimism of some architects and constructors, there must be someone who leads these discussions, presenting works of architecture, of avant garde, high profile, which continue to carry the flame of hope because for sure better days will come".
Bogdan BĂLAN, SAINT-GOBAIN RIGIPS
---
"It was a nice chance event to us to meet with the architects and constructors from all over Europe. The presentations were very nice, I had a chance to meet important architects from all over Europe. I think they enjoyed the presentation, the audience was watching, and I was glad. Next time, I would like to attend RIFF too, but could you please translate the Romanian speakers into English, because I had the chance to listen to two important architects. I would be very glad to be again in RIFF, and thanks to ABplus Events."
Esra AYDINOĞLU, TRAKYA CAM
arh. Anders SÆLAN
Partener si Manager
HENNING LARSEN ARCHITECTS, DANEMARCA
arh. Şerban ŢIGĂNAŞ
Presedinte
ORDINUL ARHITECŢILOR DIN ROMÂNIA
arh. Ged COUSER
Director
BDP, MAREA BRITANIE
arh. Murat TABANLIOGLU
Foundator
TABANLIOGLU ARCHITECTS, TURCIA
arh. Nasser ABULHASAN
Co-fondator
AGI ARCHITECTS, SPANIA
arh. András KRIZSÁN
Fondator
MODUM, UNGARIA
arh. Yvonne Segers – van WILDEREN
Partener
BIERMAN HENKET ARCHITECTEN, OLANDA
arh. Vlad GAIVORONSCHI
Co-fondator
ANDREESCU & GAIVORONSCHI, ROMÂNIA
arh. Philippe CHIAMBARETTA
Fondator
PHILIPPE CHIAMBARETTA ARCHITECTE, FRANTA
arh. Yoav MICHAEL
Partener
YASHAR ARCHITECTS, ISRAEL
arh. Mario KUIBUŞ
Administrator
RE-ACT NOW, ROMÂNIA
arh. Richard JOBSON
Director
DESIGN ENGINE ARCHITECTS, MAREA BRITANIE
arh. Zbigniew MAĆKÓW
Director
MAĆKÓW PRACOWNIA PROJEKTOWA, POLONIA
arh. Andrei ŞERBESCU
Partener
ADNBA, ROMÂNIA
arh. Carmen TĂNASE
Fondator
ENTERPRISE ARCHITECTURE & DESIGN, ROMÂNIA
arh. Radu TEACĂ
Fondator
RADU TEACĂ, ROMÂNIA
arh. Daniel SUBAŞU
Fondator
DANIEL SUBAŞU – BIROU DE ARHITECTURĂ / ARHITECTURASIRESTAURARE.RO, ROMÂNIA
arh. Ion POPUŞOI
Fondator
IN SITU, ROMÂNIA
arh. Cristian NICOLAE
Director General
ARHITECT STUDIO CN, ROMÂNIA
Cristian CIUCAŞU
Technical Support and Specifications Manager
SAINT-GOBAIN CONSTRUCTION PRODUCTS, ROMÂNIA
Bogdan BĂLAN
Manager de produs pentru gamă de plăci din gips-carton
SAINT-GOBAIN RIGIPS, ROMÂNIA
Daniela BADEA
Manager Produs
ALUKÖNIGSTAHL, ROMÂNIA
arh. Tudor RĂDULESCU
Arhitect coordonator
BEE ARCHITECTS, ROMÂNIA
ing. Cătălina PAPIU ZORAN
Şef Departament Ofertare
SIMACEK, ROMÂNIA
Paul JONES
Director Vânzări Internaționale
FOAMGLAS®DISTRIBUTORS
Eugen FLOREA
Director General
ATERKI ROMÂNIA
arh. Teofil MIHĂILESCU
Arhitect titular
TEOFIL MIHĂILESCU BIROU DE ARHITECTURĂ, ROMÂNIA
dipl. arh. Ciprian MANDA
Fondator
SILVA ARTIS, ROMÂNIA
ing. Radu MOŞTEANU
Consultant Tehnic
KNAUF INSULATION, ROMÂNIA
Alex LUPEA
Manager MK & Quality
KRONOSPAN, ROMÂNIA
Virgil BACIU
Fondator
VALCON ROOFS, ROMÂNIA
Radu Mihai ANGHEL
Reprezentant Vânzări
JET TAGESLIGHT & RWA GMBH, ROMÂNIA
ing. Octavian FANEA
Director Vânzări în cadrul diviziei SIATEC
ALUTERM GROUP, ROMÂNIA
arh. Alexandru ION
Şef Serviciu Design
LUXTEN LIGHTING, ROMÂNIA
ing. Bogdan STROE
Reprezentant Tehnic şi Comercial
RECKLI, ROMÂNIA
Marius DAMASCHIN
Director Vânzări Divizia Faţade
EQUITONE, ROMÂNIA
Michal ŠUSTR
Business director Europa de Est
KINGSPAN INSULATION, EUROPA DE EST
Magdalena STACHOWSKA
Director General
GUNNEX GROUP, ROMÂNIA
Esra AYDINOĞLU
Director Produs Sticlă Plană
TRAKYA CAM SAN A.Ş., TURCIA
Gabriel BANICĂ
Managing Partner
SKYLUX, ROMÂNIA
dipl. ing. Doriana MOLDOVAN
Inginer Diplomat, Designer de Produs
ADOR MOBILA, ROMÂNIA
Daniel POPA
Country Manager
REYNAERS, ROMÂNIA
Alexandru TALVAN
Economist şi Director Vânzări
CREATON, ROMÂNIA
Titus COSTAŞ
Director General în cadrul Hexadome
HEXADOME CONSTRUCT, ROMÂNIA
arh. Iulia TOADER
Arhitect coordonator
SANFLORIAN, ROMÂNIA
ing. Adrian ZAMFIRACHE
Director al Departamentului Tehnic şi Vânzări Business to Business
HENKEL ROMÂNIA
Gheorghe MUNTEANU
Economist şi Manager
TECADE, ROMÂNIA
arh. Mihai EFTENIE
Project Manager
BAUMARC PROIECT, ROMANIA
Rolf WIELEBA
Business Development Manager ETICS
ROCKWOOL ROMÂNIA
ing. Claudio LAUTIZI
Director General al diviziei de Operaţiuni Internaţionale
SALINI IMPREGILO, ITALIA
ing. Israel DAVID
Fondator
DAVID ENGINNERS, ISRAEL
ing. Sigurður RAGNARSSON
Director General al Diviziei de Construcţii
ÍAV, ISLANDA
ing. Richard BURLEIGH
Presedinte
SKANSKA, ROMÂNIA
ing. Cristian MANIŢIU
Directorul Executiv
CON-A, ROMÂNIA
ing. Liviu BĂLĂNESCU
Director al Departamentului de Management de Proiect
BOG'ART, ROMÂNIA
Alexandros IGNATIADIS
Co-fondator
OCTAGON CONTRACTING & ENGINEERING, ROMÂNIA/IRAK
ing. Mihai POPESCU
Product Manager, Departament Construcţii
SOFTEH PLUS, ROMÂNIA
ing. Andreas STEINER
Market Development Manager
WACKER NEUSON LINZ
Titus COSTAŞ
Director General
HEXADOME CONSTRUCT, ROMÂNIA
Ramona COSTAŞ
Inginer Dezvoltare Produs în cadrul Centrului Tehnic
HOLCIM, ROMÂNIA
arh. Florin ALEXANDRESCU
Arhitect coordonator
Cretive Archstudio S.R.L,Bucuresti
arh. Diana-Maria ALEXE
Arhitect coordonator
Sc Sabinart Srl, Bucuresti
arh. Zsófia AMBRUS-HLAVATHY
Arhitect titular
Birou individual de arhitectura, Sfintu Gheorghe
arh. Cristina ANDREI
Arhitect coordonator
Sc Gemina Building Enterprises Srl, Bucuresti
arh. Oana Elena ANDROI
Arhitect coordonator
Androi Consulting Team, Arges
arh. Kovacs ANGELA
Arhitect coordonator
Sc Arhitecton Srl, Tirgu Mures
arh. Octavian ANGHEL
Arhitect coordonator
Ligna Prod Com Srl, Targoviste
arh. Daniel Nicolae ARMENCIU
Arhitect coordonator
Sc Arhigeodesign Srl, Bucuresti
arh. Adrian BALOS
Arhitect coordonator
Sc Synapse Architecture Srl, Timisoara
arh. Nicolae – Cristian BARNA
Arhitect titular
Biroul Individual De Arhitectura, Deva
arh. Vlad BESTELEU
Arhitect coordonator
Sc 3b Studio Srl, Craiova
arh. Mihail BOBOIA
Arhitect coordonator
Iso Proiect, Bucuresti
arh. Andreea BOGDAN
Arhitect
Enterprise Architecture And Design, Bucuresti
arh. Aurel BOGDAN
Arhitect titular
Arhitect Bogdan Aurel Srl, Bucuresti
arh. Viorel Stefan BOICIUC
Arhitect coordonator
Sc General Tectonic Srl, Bacau
arh. Anca BOTEZAN
Arhitect titular
Birou individual de arhitectura, Deva
arh. Maria BREZEANU
Arhitect titular
Birou individual de arhitectura, Ploiesti
arh. Dan BRODSCHI
Arhitect titular
Birou individual de arhitectura, Bucuresti
arh. Mihai BURADA
Arhitect
Conpac Arhitect, Bucuresti
arh. Adina Elena CAMUI
Arhitect coordonator
Sc Cardum 7 Srl, Targu Jiu
arh. Ioana CATANA
Arhitect coordonator
S.C. City Pro Design S.R.L.,Bucuresti
arh. Oana Profira CHERCIU
Arhitect titular
Birou individual de arhitectura, Bucuresti
arh. Ruxandra Maria CHIRITA
Arhitect
Buildin Bucuresti
arh. Sorin-Gabriel CHIRULESCU
Arhitect coordonator
Sc Birou Gsc-Arhitectdesign Srl, Bucuresti
arh. Catalin Alexandru CICIOIU
Arhitect titular
Birou individual de arhitectura, Bucuresti
arh. Marilena Doina CIOCANEA
Arhitect
Facultatea De Arhitectura, Bucuresti
arh. Eugeniu Alin CIOCIRLAN
Arhitect coordonator
S.C. A.E. Studio Line Srl, Bucuresti
arh. Sorin Doru CIOMARTAN
Arhitect coordonator
Sc Omnicon Proiect Srl, Bucuresti
arh. Andrei-Daniel CIRSTIAN
Arhitect coordonator
Sc Energis Proiect Srl, Bucuresti
arh. Anca-Daniela CIUBOTARU
Arhitect coordonator
Birou Individual De Arhitectura, Bucuresti
arh. Lucian CIUNGAN
Arhitect coordonator
Volum Plan Arhitect, Bucuresti
arh. Cezar COADA
Arhitect
Terestra Design, Bucuresti
arh. Alexandra COCOS
Arhitect coordonator
S.C. Primary Design Srl, Constanta
arh. Daniel COMSA
Arhitect titular
Birou individual de arhitectura, Brasov
arh. Adriana CONSTANTIN
Arhitect titular
Birou individual de arhitectura, Ploiesti
arh. Andra CORNEA
Arhitect
S.C. O13 Arch Lab Srl, Bucuresti
arh. Adrian COSA
Arhitect director
Art Contur Design, Campulung
arh. Anca Mihaela COSA
Arhitect coordonator
Art Contur Design, Campulung
arh. Cezarian COZMA
Arhitect coordonator
S.C. Saco Proiect Srl, Bucuresti
arh. Gentiana CRACIUN
Arhitect coordonator
Massplan Srl, Sacele
arh. Catalin Bogdan CRETU
Arhitect coordonator
S.C. Arhcata-Design Srl, Bacau
arh. Alexandra Maria CRISAN
Arhitect
Sc Reflex Architecture Srl,Bucuresti
arh. Irina-Cristina CRUDU
Arhitect coordonator
S.C. Euromedia Group SA, Bucuresti
arh. Simina CUC
Arhitect
S.C. Praleagroup Srl, Timisoara
arh. Andreea Cornelia DAMIAN
Arhitect titular
Birou individual de arhitectura, Bucuresti
arh. Maria DANILA
Arhitect
Studio Casa Voc, Bucuresti
arh. Daniela DEMETRIU
Arhitect coordonator
Sc Carpati Proiect Srl, Bucuresti
arh. Sergiu DEMIDOV
Arhitect
Vladax Consulting, Timisoara
arh. Oana DIACONESCU
Arhitect
Sc Arhigeodesign Srl, Bucuresti
arh. Roxana DIMA
Arhitect
ISBA, Bucuresti
arh. Vlad DOROBANTU
Arhitect coordonator
S.C. Doro-Crin Srl, Bucuresti
arh. Alexandru DRAGU
Arhitect coordonator
Robal Lohn Prodimpex Srl, Bucuresti
arh. Mariana Gabriela DRISCU
Arhitect coordonator
Sc Atelier 3d Srl, Galati
arh. Radu Virgil DRISCU
Arhitect coordonator
Sc Atelier 3d Srl, Galati
arh. Carmen-Sora DUCUTA
Arhitect coordonator
Hachiko Design, Bucuresti
arh. Oana DUMITRACHE
Arhitect
Metropolitan Architecture Studio, Bucuresti
arh. Elena DUMITRESCU
Arhitect coordonator
Kreate-Studio De Arhitectura Dumitrescu&Co, Arges
arh. Alexandru-Liviu DUMITRESCU
Arhitect titular
Birou Individual De Arhitectura, Pitesti
arh. Aura-Cristina DUMITRESCU
Arhitect coordonator
Birou Individual De Arhitectura, Pitesti
arh. Andrei-Catalin DUMITRESCU
Arhitect coordonator
Sc Paralel Srl, Bucuresti
arh. Ignis DUVAGI
Arhitect coordonator
All Arhitectura Srl, Constanta
arh. Ana Anca EMANDI
Arhitect coordonator
Arhiconsulting, Bucuresti
arh. Eugen ENACHE
Arhitect coordonator
Sc Copco Srl, Bacau
arh. Dan Catalin ENACHE
Arhitect coordonator
Sc Metropolitan Architecture Studio Srl, Bucuresti
arh. Narcis ENE
Arhitect coordonator
S.C. Kreate-Studio De Arhitectura Dumitrescu & Co Srl, Arges
arh. Sabrina ENE
Arhitect coordonator
Sc Tecto Arhitectura Srl, Bucuresti
arh. Eugen-Gabriel TOMESCU
Arhitect coordonator
Birou Individual De Arhitectura, Bucuresti
arh. Lehel FARKAS
Arhitect coordonator
S.C. Arhigraf Srl, Tirgu Mures
arh. Cristian FLORIA
Arhitect coordonator
Sc Paralel Srl, Bucuresti
arh. Greta FORNVALD
Arhitect coordonator
Arhi Dinamic Srl, Satu Mare
arh. Anne Marie GACICHEVICI
Arhitect coordonator
Primaria Municipiului Giurgiu, Giurgiu
arh. Marian Viorel GAGEANU
Arhitect titular
Birou Individual De Arhitectura, Braila
arh. Bogdan GEORGESCU
Arhitect coordonator
Sc. Big Studio-Arh Design Srl, Ploiesti
arh. Daniel Marian GEORGESCU
Arhitect coordonator
S.C. Dal Design Srl, Craiova
arh. Liana-Elena GHEORGHE
Arhitect coordonator
Sc Energis Proiect Srl, Sfantu Gheorghe
arh. Larisa Georgiana GHEORGHIU
Arhitect coordonator
Evaluex, Suceava
arh. Claudia Mioara GHERMAN
Arhitect coordonator
Sc Ct Arhitect Construct Srl, Arad
arh. Castenius GHINEA
Arhitect titular
Birou Individual De Arhitectura, Ploiesti
arh. Mihaela-Gladia GLIGOR
Arhitect coordonator
Sc Sb Concept Srl, Sibiu
arh. Adriana Alexandra GOGONEA
Arhitect titular
Birou Individual De Arhitectura, Ploiesti
arh. Adrian Mihai GRAMA
Arhitect coordonator
Birou Individual De Arhitectura, Cluj Napoca
arh. Niculae GRAMA
Arhitect coordonator
Birou Individual De Arhitectura, Bucuresti
arh. Noemi Andrea GYURE ROTARIUC
Arhitect coordonator
S.C. Habit Srl, Satu Mare
arh. Stefan HUTU
Arhitect coordonator
Birou Individual De Arhitectura, Bucuresti
arh. Iulia IATAGAN
Arhitect coordonator
Activ Design Studio Srl, Bucuresti
arh. Luminita IATAN
Arhitect coordonator
Consiliul Judetean Prahova, Ploiesti
arh. Corina IAVITA
Arhitect coordonator
Design Machines Srl, Bucuresti
arh. Cristina ILIESCU
Arhitect coordonator
Sc Arhitect Studio Cn Srl, Bucuresti
arh. Valentin Bogdan IONASCU
Arhitect coordonator
Grama Niculae Birou Individual De Arhitectura, Bucuresti
arh. Alexandra IONESCU
Arhitect coordonator
S.C. Art Construct 94 Srl, Bucuresti
arh. Radu Adrian IONESCU
Arhitect coordonator
Ordinul Arhitectilor Filiala Oltenia,Craiova
arh. Teodora Maria IONESCU-BENEDEK-ANDIR
Arhitect coordonator
S.C. La Conac Manau Srl, Satu Mare
arh. Mihai IONITA
Arhitect coordonator
Sc Kreate Studio De Arhitectura Dumitrescu & Co Srl, PitesTi
arh. Andreia Adriana IORGULESCU
Arhitect titular
Birou Individual De Arhitectura, Bucuresti
arh. Alinta Gabriela ISACOV
Arhitect asociat
Isacov & Asociatii Birou De Arhitectura Srl, Constanta
arh. Mihai ISACOV
Arhitect asociat
Isacov & Asociatii Birou De Arhitectura Srl, Constanta
arh. Irina Maria IVAN
Arhitect coordonator
Birou Individual De Arhitectura, Bucuresti
arh. Beatrice Gabriela JOGER
Arhitect coordonator
Universitatea De Arhitectura Si Urbanism Ion Mincu, Bucuresti
arh. Eniko KONRAD
Arhitect coordonator
Sc Arhitecton Srl, Tirgu Mures
arh. Laurentiu LENGHEL
Arhitect titular
Birou Individual De Arhitectura, Bucuresti
arh. Sorana LERU
Arhitect coordonator
Miso Architects, Bucuresti
arh. Elena LICSANDRU
Arhitect coordonator
Sc Steel Clading Systems Srl, Bucuresti
arh. Lidia LISCU
Arhitect coordonator
Birou Individual De Arhitectura, Bucuresti
arh. Mihaela LOZOVANU
Arhitect coordonator
Miso Architects, Bucuresti
arh. Ana-Maria LUBEN
Arhitect coordonator
PFA, Mogosoaia
arh. Simona MACAVEIU
Arhitect coordonator
Firma S.C.Proforma Srl, Brasov
arh. Elena Cristina MARACINEANU
Arhitect coordonator
Sc Concept Fatade Srl, Bucuresti
arh. Marcel BORTUN
Arhitect coordonator
Studio Bortun Srl, Bucuresti
arh. Adela Maria MARIUS
Arhitect
Lipoplast, Timisoara
arh. Adriana MEREUTA
Arhitect coordonator
Sc Atu Proiect Srl, Bucuresti
arh. Veronica MIHALACHE
Arhitect titular
Birou Individual De Arhitectura, Bucuresti
arh. Maria Margareta MIHAT
Arhitect coordonator
Diic Informatii Profesionale Srl, Bucuresti
arh. Istvan Csaba MIKLOSI
Arhitect coordonator
S.C. Habit Srl, Satu Mare
arh. Petrescu MIRELA
Arhitect coordonator
Arhitect Studio 2002, Bucuresti
arh. Mihai MIRONESCU
Arhitect coordonator
Ral Concept Srl, Buzau
arh. Georgica MITRACHE
Director
Total Ami Design, Bucuresti
arh. Marinela MOLDOVEANU
Director
S.C. Techno-Art Design, Bucuresti
arh. Victor MOREANU
Arhitect coordonator,
Sc Stufocont Srl, Roman
arh. Raluca Ioana MUDAVA
Arhitect titular
Birou Individual De Arhitectura, Craiova
arh. Nicolae MUNTEANU
Arhitect coordonator
Birou Individual De Arhitectura, Iasi
arh. Nina MUNTEANU
Arhitect coordonator
Sc W Project Srl, Bucuresti
arh. Radu NACEA
Arhitect
Facultatea De Arhitectura Si Urbanism Ion Mincu, Bucuresti
arh. Violeta Elena NEAGU
Arhitect coordonator
Sc Art Structure Srl, Bucuresti
arh. Violeta NEAGU
Arhitect coordonator
ArtStructure, Bucuresti
arh. Grigore Gabriel NEGOESCU
Director
Arhimed M.G. Srl, Bucuresti
arh. Gabriel NICOARA
Arhitect coordonator
Birou Individual De Arhitectura, Bucuresti
arh. Silviu NICU
Arhitect
Sc Kreate Studio De Arhitectura & Co Srl, Bucuresti
arh. Svetlana NICULESCU
Arhitect titular
Birou Individual De Arhitectura, Suceava
arh. Marian OPRISAN
Arhitect coordonator
Birou Individual De Arhitectura,Vaslui
arh. Ioana PADURE
Arhitect titular
Birou Individual Arhitectura, Bucuresti
arh. Francoise PAMFIL
Arhitect coordonator
Point Studio, Bucuresti
arh. Marius Emil PANDELE
Arhitect titular
Birou Individual Arhitectura, Bucuresti
arh. Nicoleta PARVANESCU
Arhitect coordonator
Birou Individual Arhitectura, Craiova
arh. Viorel Dorel PASARE
Arhitect
S.C. Pvd Arhitect Srl, Targu Jiu
arh. Gabriela-Aura PASARIN
Arhitect coordonator
Birou Individual De Arhitectura, Bucuresti
arh. Luminita Antoaneta PATRON
Director
CCPEC, Bucuresti
arh. Norana PETRE
Director
Birou Individual De Arhitectura, Bucuresti
arh. Cristina PETREA
Director
Sc Tecto Arhitectura Srl, Bucuresti
arh. Sergiu Catalin PETREA
Director
Sc Tecto Arhitectura Srl, Bucuresti
arh. Sebastian PETRESCU
Arhitect coordonator
Birou Individual De Arhitectura, Bucuresti
arh. Dan PETRESCU
Director
Birou Individual De Arhitectura, Bucuresti
arh. Mirela PETRESCU
Administrator
Arhitect Studio 2002, Bucuresti
arh. Ioana PINZARU
Arhitect coordonator
DISTINCTSCAPE, Bucuresti
arh. Alexandru POPA
Arhitect titular
Birou Individual De Arhitectura, Bucuresti
arh. Ioana Raluca POPESCU
Arhitect coordonator
Zest Collective, Bucuresti
arh. Liviu POSTOLACHE
Arhitect Asociat
Sigma Patent Studio Srl, Bucuresti
arh. Viorela POSTOLACHE
Arhitect Asociat
Sigma Patent Studio Srl, Bucuresti
arh. Claudiu PRALEA
Arhitect coordonator
S.C. Praleagroup Srl, Lugoj
arh. Catalina Dana PREDA
Director
S.C. CPCP Studio -Arhitectura, Bucuresti
arh. Marius PREDOIU
Arhitect coordonator
UM 02248, Bucuresti
arh. Dan Gabriel PRIBEAGU
Administrator
Sc Reflex Architecture Sr, Bucuresti
arh. Miruna PRIBEAGU
Arhitect coordonator
Sc Reflex Architecture Srl, Bucuresti
arh. Gabriela Doina RADOCEA
Administrator
Sc Prora Cons Srl, Bucuresti
arh. Lucian RADULESCU
Administrator
Radial Prod Com Design Srl, Bucuresti
arh. Daniel Liviu ROTARU
Arhitect coordonator
S.C. Art Construct 94 Srl, Bucuresti
arh. Ruxandra SACALIS
Arhitect coordonator
PFA, Bucuresti
arh. Monica Despina SACHE
Arhitect coordonator
Tag Architecture, Bucuresti
arh. Madalina SBARCEA
Arhitect
Institutul National De Cercetare – Dezvoltare \"Delta Dunarii\",Tulcea
arh. Liviu SBURLAN
Arhitect coordonator
Birou Individual De Arhitectura, Bucuresti
arh. Gabriela Mirela SCANTEI
Birou Individual De Arhitectura, Barlad
arh. Sorin SELBINSCHI
Arhitect coordonator
Birou Individual De Arhitectura, Bucuresti
arh. Diana Alexandra SLAVESCU
Arhitect coordonator
Birou Individual De Arhitectura, Bucuresti
arh. Catalin SOARE
Arhitect coordonator
CMS Birou De Arhitectura, Bucuresti
arh. Mazen SOLH
Arhitect coordonator
sc. ZEN'ARI srl, Bucuresti
arh. Dan STAMATE
Arhitect
Birou Individual De Arhitectura Sorin Mingiat, Bucuresti
arh. Irina STAN
Arhitect coordonator
ISBA, Bucuresti
arh. Paul STAN
Director
Sc Arhidesign Srl, Galati
arh. Simona STERCA
Arhitect coordonator
Birou Individual Arhitectura Padure Ioana, Bucuresti
arh. Alexandra STOIAN
Arhitect coordonator
Bucuresti
arh. Ana Maria STOICA
Asociat
ARHITECTURALL, Navodari
arh. Radu STOLERU
Arhitect coordonator
Sc Tebodin Consultants & Engineers, Bucuresti
arh. Gabriela TANJALA
Administrator
Tdd Concept Studio, Iasi
arh. Mara TARIC
Arhitect coordonator
Agentia De Design Si Arhitectura Ada Srl, Brasov
arh. Sidonia TEODORESCU
Lector Universitar
Univ. Spiru Haret, Fac. De Arhitectura, Bucuresti
arh. Corina THEODORESCU
Arhitect coordonator
Art Group Int, Bucuresti
arh. Mircea TIBULEAC
Presedinte
Filiala Judeteana UAR, Sibiu
arh. Laura TIME
Arhitect coordonator
Krautz Design, Bucuresti
arh. Yvonne TOADER
Administrator
Sc Yvempress Srl, Bucuresti
arh. Cornelia Silvia TUDOR
Arhitect titular
Birou Individual De Arhitectura, Arad
arh. Mircea Matei TUDOR
Arhitect titular
Birou Individual De Arhitectura, Arad
arh. Gelu TUDORACHE
Arhitect coordonator
Birou Individual De Arhitectura, Bacau
arh. Dana-Odeta TUDORAN
Arhitect
Sc Arch-Vet Srl, Bucuresti
arh. Dan UJEUCA
Administrator
Ecoarch,Galati
arh. Michael UJEUCA
Arhitect
Ecoarch, Galati
arh. Carmina Raluca ULICI
Arhitect
Sc Ared Management Sa, Arad
arh. Cristina Elena VECHIU
Arhitect titular
Birou Individual De Arhitectura, Brasov
arh. Ion VEDE
Director
S.C. Arhitect Srl, Slobozia
arh. Maria VILCEA
Arhitect titular
Birou Individual De Arhitectura, Ploiesti
arh. Raluca VISINESCU
Arhitect coordonator
Bloc Office, Bucuresti
arh. Lenuta VLAD
Arhitect titular
Birou Individual De Arhitectura, Bucuresti
Tiberiu VLADUCA
Administrator
S.C. Just Architectural Srl, Bucuresti
arh. Ioana VOICU
Arhitect
Graphicstudio, Bucuresti
arh. Anca VULCAN
Arhitect coordonator
S.C. Tripexpert Srl, Deva
arh. Laura ZAHARIA
Administrator
ARCOLAR, Baia Mare
arh. Mihaela-Magdalena ZAMFIR (GRIGORESCU)
Arhitect titular
Birou Individual De Arhitectura, Bucuresti
arh. Mariana ZIELINSKI
Arhitect
Mzproiect, Bucuresti
arh. Marina Veronica GINGIROF
Administrator
B_Sides Design And Architecture Srl, Bucuresti
arh. Alexandra IUGA
Arhitect
Sc. Multinvest Srl, Tirgu Mures
arh. Ana-Maria PLESCO
Arhitect
Tdd Concept Studio, Iasi
arh. Iurie PLESCO
Arhitect
Tdd Concept Studio, Iasi
arh. Dragos-Mircea CONSTANTIN
Arhitect, Bucuresti
arh. Alexandru BELINSCHI
Arhitect coordonator
Birou Individual de Arhitectura, Bucuresti
arh. Adan Alberto MARADIAGA HERRERA
Arhitect coordonator
SC La Tortuga Diseno srl, Bucuresti
arh. Badulescu ADINA
Administrator
sc CODE PROIECT srl, Bucuresti
arh. Dan BACIU
Arhitect
Remon Proiect Srl, Bucuresti
arh. Anca Maria BADEA
Director
Sc Amb Proiect Srl,Timisoara
arh. Adelin BALAN
Arhitect coordonator
Ministerul Tineretului si Sportului, Bucuresti
arh. Liliana BARGU
Arhitect titular
Birou individual de arhitectura, Bacau
arh. Viorel Stefan BOICIUC
Director General
Sc General Tectonic Srl, Bacau
arh. Doina CHISU
Arhitect
Iso Proiect, Bucuresti
arh. Doina Emilia CONSTANTINESCU
Arhitect titular
Birou Individual De Arhitectura, Bucuresti
arh. Stelian Alexandru CONSTANTINESCU
Arhitect
Primaria Generala A Municipiului Bucuresti
arh. Elena-Diana DUMBRAVA
Arhitect
Sc Building Srl, Targu Neamt
arh. Alina Iuliana DUMITRASCU
Director
MAI, Bucuresti
arh. Mihaela DUMITRU
Administrator
Sc Bam -Birou Arhitectura Metropolitana Srl, Bucuresti
arh. Florin Nicolae ENACHE
Director
Roa D'sign, Bucuresti
arh.Adrian GRAMA
Arhitect
B.I.A.Grama Adrian Mihai,Cluj Napoca
arh. Teodor IONESCU
Arhitect titular
Birou Individual de Ahitectura, Bucuresti
arh. Laura ISTRATE
Arhiect
Sisart Studio,Bucuresti
arh. Orsolya Maria KOVER
Director general
S.C. Syka'z Design & Consultanta Srl, Bucuresti
arh. Victoria MANU
Director general
Arhiconsulting, Bucuresti
arh. Stefanescu MARIE-JEANNE
Arhitect
CITON, Bucuresti
arh. Ana MARTU
Administrator
Sc Mar Deco Sp Srl, Bucuresti
arh. Maria MORARIU
Arhitect
Sc Moka Studio Design Srl, Bucuresti
arh. Raluca-Diana NICULICA
Director
Sc Moka Studio Design Srl, Bucuresti
arh. Ionut OPREA
Arhitect
TECON, Bucuresti
arh. Loredana PANAIT
Arhitect
BENE, Bucuresti
arh. Liliana Elza PETRISOR
Director executiv
Registrul Urbanistilor Din Romania, Bucuresti
arh. Victor POPESCU
Administrator
Sc Arhitecturproiect Srl, Alexandria
arh. Ana Maria ROSU
Arhitect
Sc. Art Architecture&Design Srl, Bucuresti
arh. Mihaela SPRANCEANA
Arhitect
Sc. Art Architecture&Design Srl, Bucuresti
Marian PETCU
Director General
RECON SA
George PETCU
Inginer sef
RECON SA
Laurentiu Cosmin CATRINOIU
Inginer sef
RECON SA
Victor GOLFITA
Sef Santier
RECON SA
Radu Mircea CHIRVASE
ADMINISTRATOR
RAPID RESULTS MARKETING Srl
Iuliu-Ioan ZAHIU
DEVELOPMENT MANAGER
RAPID RESULTS MARKETING Srl
Daniel Lucian BAJINARU
KASTAMONU ROMANIA
Anton DASCALESCU
ADMINISTRATOR
SC PICKANT STUDIO SRL
Gabriel DUTA
Director Vanzari
ALUMATIC
Sorin PANA
Director comercial
URSA ROMANIA SRL
Paul SOARE
Director Comercial
ANALKO ALUMINIUM INDUSTRY
Iorgos VRETTOS
Director Executiv
ANALKO ALUMINIUM INDUSTRY