RIFF 2017
INNOVATIVE COMPANIES SUPPORTERS
TESTIMONIALS
SHARE is where the architecture community comes together to share ideas and inspiration, learn and celebrate excellence in architecture.
SHARE events bring together principals and senior architects from leading practices to discuss and gain inspiration from each other. The conferences offer the opportunity to meet great minds in the global architectural community through our talks program.
The lectures are concentrated on present and future, innovation in architecture and engineering, on explorations on new materials and technologies for designing a smart and sustainable built environment.
SHARE INTERNATIONAL ARCHITECTURE AND ENGINEERING FORUM act as an effective platform for networking, business, inspiration and exchange of ideas and transfer of know-how.
SHARE Bucharest 2017 will have a mix of attendees: architects, engineers, landscape architects, contractors, investors, developers, representatives of the academia and of the professional associations.
HIGHLIGHTS
More than 500 participants in SHARE events on 6th-7th November 2017Architect Xander Vermeulen Windsan, winner of Mies van der Rohe Foundation Award for European Architecture 2017, special guest of SHARE Forum
Lighting Designer JEAN-YVES SOETINCK, winner of IALD Award of Excellence 2017, special guest of Contractor Lighting conference of SHARE Forum
Great Speaker, Arch. IAN RITCHIE CBE RA RIBA Hon FRIAS Hon FAIA – 2016 LEAF Awards Overall Winner, UK
Speakers from 13 countries: Romania, The Netherlands, UK, Portugal, Bulgaria, Macedonia, Belgium, Italy, Slovenia, Spain, Norway, France, Finland
Over 75 lectures, case studies, presentations and debates
4 of the 5 finalist projects of EU Mies Award 2017 will be presented in the SHARE Forum
18 projects nominated for the Romanian Building Awards 2017 will be presented to the jury and the public
Live presentations of the projects competing for Wood Reinvented
Junior Session "SHARE – meet the architect" – session dedicated to students at UAUIM Bucharest
Celebrate Architecture, Gala RBA 2017
share-architects.com community meeting
Innovative architectural solutions for facades, roofs and insulation presented in the dedicated exhibition and the plenary forum by well-known companies
KEY SUCCESS FACTORS
INNOVATION
Visionary architects and companies present some of the world's best buildings, innovative materials, revolutionary technologies and systems;
EXPERTISE
Representatives on the stand have got extensive technical knowledge and are able to provide visitors with the ideal solution for their specific case.
INFORMATION
SHARE FORUM acts as an effective platform for inspiration and exchange of ideas and transfer of know-how. The conferences offer the opportunity to meet great minds in the global architectural community through our talks program.
EXCLUSIVE
Architects, interior designers, engineers and other specifiers will be invited through a customised and exclusive registration system. All participants will be offered the exclusive opportunity to engage in pre-arranged, private business meetings with selected organisations of their choice.
TIME – EFFICIENT
SHARE is a time-efficient event where you get to meet an exclusive audience over a period of just two days.
COST-EFFECTIVE
A uniform all-in concept of exhibiting ensures that costs are kept to a minimum.

Useful information about 2017 edition:
Discover the speakers of SHARE 2017 here.
The registration of the participation can be made online here.
See details about the program here.
For the latest news regarding the program of the international conferences and the guest speakers, we invite you to access the communication platform www.share-architects.com.
_____________
About the Organizer, ABplus Events: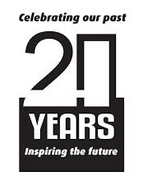 For 20 years we have been in pursuit of excellence in the fields of architecture and construction, through these international events organized for architects and contractors, in cooperation with our partners, the national chambers of architects, architecture and construction institutions and associations.
ABplus Events, as Professional Trade Events and Congress Organizer, is the creator of the concept of the national network of construction trade shows. Our experience in the Central and Eastern European market positions our events as one of the most effective international forums in the region, a source of constantly updated information, supporting the continuous training of specialists and the promotion of young talents.
Bringing together hundreds of practising architects and contractors in Europe, Asia and the United States of America, ABplus events promote projects, achievements and recent best practice examples in architecture and construction industry.
Portofolio: you can also also consult our brochure and a selection of video testimonials from our international architecture conferences.
We invite you to join us!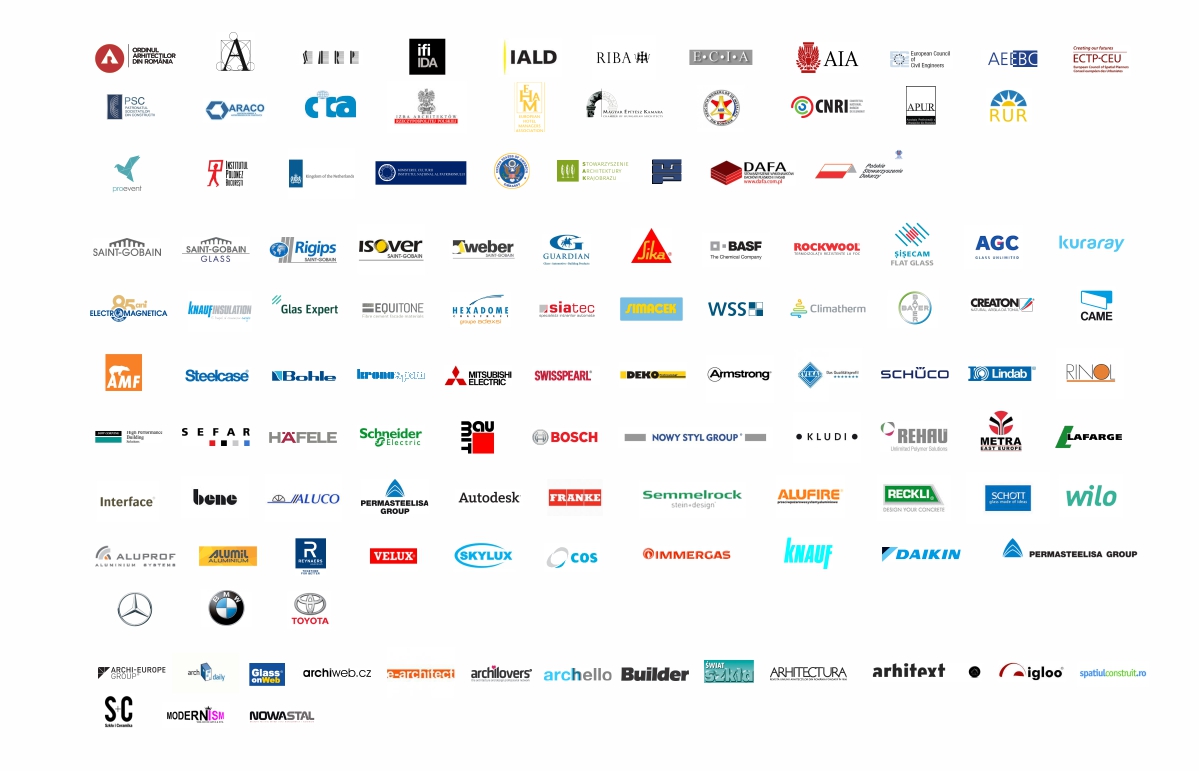 Prof. Dr. E.h. Werner SOBEK
ILEK (Institute of Lightweight Structures and Conceptual Design), Stuttgart University
Special Guest RIFF Bucharest 2011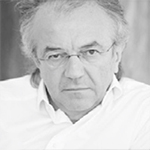 At RIFF I have spoken about the most important challenge architects, engineers and product designers, will have to deal with in the near future will be the following: to make ecology really atracting and full of emotion.
Arch. Marta GRZADZIEL
BAROZZI/VEIGA, Spain, the Winner of Mies van der Rohe Award 2015
Special Guest RIFF Bucharest 2015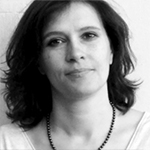 I am very glad to have been at the RIFF conference. It was a great experience, I participated in the lectures and some debates which were before my lecture here and it was a very rich experience. I have spoken about the Philharmonic Hall of Sczecin, the first building in Poland winning the Mies van der Rohe Award. I am Polish, but all my professional experience comes from abroad and this project was a very unique possibility of coming back to Poland with the experience I had abroad.
Arch. Tony LING
Jestico + Whiles, UK
Keynote Speaker at RIFF Bucharest 2015 conference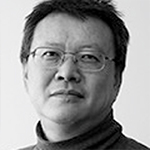 I'm fascinated by the idea of meeting people from different cultures, working in different ways. All went very well at RIFF, the organisation of the event was very efficient! I had a wonderful time and met very interesting people.
Lukasz PLATKOWSKI
GENSLER, UK
Chairman in RIFF Warsaw 2015 Conference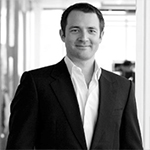 I was very, very positively surprised of RIFF event, first of all of the audience, then of the quality of the speakers and of the projects presented.
I was really impressed about the organisation and of the quality of conference.
Farshid TAVAKOLITEHRANI
Studio FUKSAS, Italy
Special Guest in RIFF Warsaw 2015 conference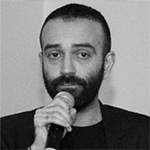 I think the event was very interesting and also I'm very glad to see examples of modern architecture from of all the Europe or all of the world and I was very glad to see that the way of thinking here in Poland or wherever in UE countries it's sometimes similar, sometimes different, but you can see the stream of modern architecture that is in the right road and somehow we got the same language, we understand each other, the language of architecture is universal. This is the very positive meaning of this conference.
It's very well organised event and the quality of organisation is very high,so I must to say that I'm very,very glad I participated in this event.
Arch. Borys CZARAKCZIEW
Guest Speaker RIFF Bucharest & Warsaw 2015
Member of the Board and Plenipotentiary for international matters, National Chamber of Polish Architects (IARP)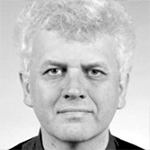 RIFF event is splendid, the subject touches very important issues for architects. And I'm really very impressed how many people have an interest to come at the event and are interested in architecture. The exchange of points of views it's very important for us, as architects. The scheme of the event is very profitable, because mostly the speakers are those who were rewarded in architecture. That's a very good lesson for young people. And we, a little bit older, we can meet together and exchange our experiences about architecture and our work, which is very profitable.
And I think that the idea of combining business and architects, it's very good.
Arch. Mariusz ŚCISŁO
President of THE ASSOCIATION OF THE POLISH ARCHITECTS SARP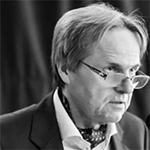 It was a very good combination of fresh designers who are somewhere at the beginning or in full swing of their career and who allow us, in fact, to anticipate the future. What pleased me very much was that the public had the opportunity to see what this effort to produce quality interiors means, as the speakers presented their projects behind the scenes, where we saw a huge labor, which one must be both driven and subtle to understand when decoding the result.
Another thing that I find important is that this conference highlights the exceptions and things that can be inspiring, models to follow.
The world does not know them, does not see them and this justifies the public's appetite for this conference. A great benefit is also its educational role.
Arch. Anders SÆLAN
Henning Larsen Architects, The Winner of Mies van der Rohe 2013, Special Guest of RIFF 2014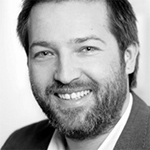 One of the most important forces behind architectural progress has always been the possibility of coming together, to create platforms where interaction and inspiration can take place. RIFF is creating one of those progressive forums and I therefore I am glad I have participated in the RIFF conference in November 2014. I was excited to share some of our latest work and to hear other speakers share their thoughts, and hopefully this will lead to a constructive dialogue about architecture and its potential in society. Personally, I was also excited to visit the RIFF conference in November because I had never visited Romania before. I see the eastern part of Europe as one of the most exiting places in architectural development in the coming years.
Arch. Şerban ŢIGĂNAŞ
President of THE ORDER OF THE ARCHITECTS OF ROMANIA Co-organizer of the Romanian editions of RIFF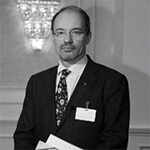 We have met to discuss about how to build better between architects, engineers, entrepreneurs, suppliers of systems and materials, who have succeeded to achieve quality in construction and want to contribute to raising the standard in the industry. This can be a time of balance in which we can try to understand what happens on a daily basis, what and how it happens when quality works emerge and how the exceptional is sometimes generated. We want our daily work to be of high quality, what we usually do must be well-done, even exceptionally done, the exception becoming the usual and the exemplary works being able to change mentalities and the expectations of the world built. I suggest that we meditate creatively together about the state of architecture, to make this balance and try, through these dialogues and meetings, to build the answer to the question: How must the world of construction change?
Arch. Yoav MICHAEL
YASHAR ARCHITECTS, ISRAEL
Thank you for inviting me, the conference was very well organized. Romania is a beautiful country will continue this development, there's a big potential here. It was a great conference, very nice topics, very interesting speakers from around the world. I presented here a few projects from Tel Aviv, two high-rise buildings, that was an example for how the facades follow the form that follow the functions – that was the theme of the lecture – and it was interesting to me to meet even the local industry here. I met people from glass industry, from the curtain-wall, insulation and panels, so I hope we will cooperate with them as well. I hope you'll invite us for the other conferences as well.
Arch. Richard JOBSON
DESIGN ENGINE ARCHITECTS
In terms of conferences like these, I think it's interesting because you get to see other people's perspectives on the architecture in their own countries. I haven't been to something like this before. I've done a lot of presentations in the UK, so it has been interesting to get involved in. What was interesting in the conversation we had afterwards the conference and after the tour ww have done in Bucharest is that all the buildings are of a particular style, kind of a French-Romanian mix, with the history here and the change in 1989 has been a kind of rebooting in the potential architecture portfolio of Romania. Clearly the RIFF conference represents the start of an ambition of the country to embrace the architectural ideas across the world.
Arch. Nasser ABULHASAN
AGI ARCHITECTS, KUWEIT
The quality of the overall conference was quite high. What you've done here is on an international level. We attend this type of conferences everywhere in the world. Mostly when you're talking about environments like here, the under-developed world, a lot of these conferences are very critical because you get to bring local and international experts together and I think the most benefits actually go to the students, because they get to learn a lot, they get to see a lot of international and local people presenting their works in a very open forum. In an environment like this, the learning is very high. I look forward to participate in the future if you ever invite us here again.
Bogdan BĂLAN
SAINT-GOBAIN RIGIPS
As feedback I just had a discussion with an architect and he said that he had been following my presentation, first and foremost, and he understood what I was presenting. The feedback is punctual, on the spot, immediately after the presentation, it is very important to us, but beyond that, sometimes we are interested in more aggregated feedback, volume feedback. This kind of feedback we receive from projects that we do. I think that the improvement is that ABplus does not give up and continues the series of events RIFF and CONTRACTOR which continue to carry the flame of hope because for sure better days will come.
Esra AYDINOĞLU
It was a nice chance for us to meet at the event with the architects and constructors from all over Europe. The presentations were very nice, I had a chance to meet important architects from all over Europe. I think they enjoyed the presentation, the audience was watching, and I was glad. I would be very glad to be again in RIFF, and thanks to ABplus Events.