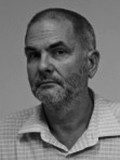 Moderator at RIFF conference, OAR Branch - Timis
Architect, president of O.A.R. Branch Timis, Prof. ph.d. , Architecture Faculty, UP Timisoara, Associate at ANDREESCU & GAIVORONSCHI

PRESENTATION: "ANDREESCU & GAIVORONSCHI - Parcursuri muzeale prin spatii neconventionale"
Vlad Gaivoronschi is an architect, professor at the Polytechnical School of Timișoara, the Faculty of Architecture. There are 25 years since he founded ANDREESCU & GAIVORONSCHI, an important team in the field of Romanian architecture. In 2008 he became a member of the Professional Practice Commission of the International Architects' Union (PPC/UIA) and in 2010 the president of the Architects' Order, the Timiș branch. He has authored more than 80 projects in architecture, urbanism, interior design, restoration, more than 50 of which are materialized.
The most important projects brought him over 40 nominations and awards, 7 of which at an international level. In 1997, The tensile membrane covering structure for the Badea Cartan Market Timisoara obtained The ECCS European Steel Construction Award and in 2008 and 2010 City Business Centre and Harmonia Seniors Residence Timisoara were nominated at " MIES van der ROHE" European prize for architecture. City Business Centre Timisoara obtained also The Romanian GREEN BUILDING COUNCIL Prize in 2009.
He took part in exhibitions in Romania and abroad, from Budapest, Vienna, Leipzig, Szeged, to Istambul (the Romanian exhibition at the UIA Congress), Thessaloniki, Brussels, Trier, Barcelona, Singapore and Tokyo. In 2010, his work City Business Centre Timișoara represented Romania in the exhibition Sustainable Architecture in Europe, at the European Parliament, and was selected for World Architecture Festival, Barcelona, 2010.
Among the published books, there are: "Patterns of Traditional Space", Bucharest, Paideia, 2002, national nomination at Romanian Biennial, "The (Post)Modernist Discourses of Architecture", Arhitext Design Foundation, 2008 (with Ioan Andreescu), nomination at Bucharest Annual 2009, Identity and Alterity in the Urban Space, Arhitext Design Foundation, 2009 (with Ioan Andreescu).
The book "50/60 The West University Timisoara Project" obtained the national nomination at Romanian Biennial and the prize at Timisoara Annual of Architecture in 2014.
Some of his works are to be found on important sites as www.archdaily.com, www.architizer.com, www.worldarchitecturenews.com, www.archifloor.com, www.archilovers.com., and the panel "Quality of architecture" is on the UIA/AIA site www.aia.org/aiaucmp/…/aiab094291.pdf.
In 2012 he was awarded the Excellence Diploma for Special Contributions in Promoting Romanian Architecture at the National Architecture Biennial.