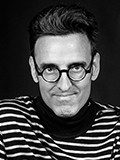 Guest Speaker in RIFF conference, CVDB Arquitectos
Co-Founder of
CVDB Arquitectos
, Portugal
Project: Braamcamp Freire
Project Award: Building of the Year 2014 award, category Educational Architecture by ArchDaily
Awards: Winner Education WAN Awards 2013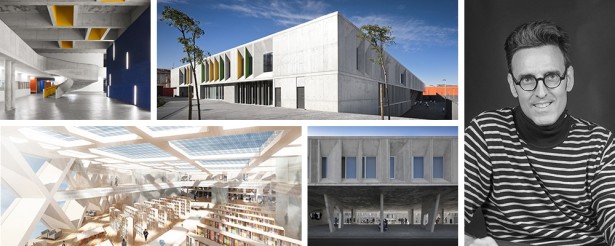 Diogo Burnay graduated in Architecture at the Facultade de Arquitetura, Universidade Tecnica de Lisboa, Portugal (FA-UTL) and a MSc in Architecture from the Bartlett School of Architecture in London, England (1995). Diogo Burnay has been a registered architect in Portugal since 1989.
Diogo Burnay has held teaching positions at the Department of Architecture of the University of Hong Kong (1995); the Faculdade de Arquitectura of the Universidade Técnica de Lisboa (1997-2011); the College of Design at the University of Minnesota (2002-2006); the School of Architecture at University of Texas at Arlington (2007); and PARQ-EUVG (2011).
He was one of the co-curators of the exhibition Metropolitan Public places for the Lisbon Architectural Triennale 2007 "urban Voids".
He is an external examiner at the Bartlett School of Architecture at the University College London.
Together with Cristina Verissimo, Diogo Burnay founded the architecture practice CVDB Arquitectos in 1999 in Lisbon, Portugal.
The studio is commited to explore a professional design practice associated to architectural research, understanding each project as an open and participated field to all involved in the design process, exploring current design practices and building design methods that position architecture as part of a larger physical and cultural landscape, and considering the individual's experience and perception of urban and architectural spaces. The practice has been recognized nationally and internationally, through awards, publications and participation in exhibitions and lectures.
CVDB Arquitectos are the winners of the Building of the Year 2014 award for the category Educational Architecture given by ArchDaily, with the project Braamcamp Freire, Portugal.
BRAAMCAMP FREIRE will be presented at RIFF Bucharest 2015
The school is structured around a central open space, a "learning square" that expands the "learning street" as an outside social central space of the school. The square's relationship with the playground areas provides a strong relationship with the existing natural landscape and topography. The Square is open as an amphitheater connecting it to the playgrounds in the northern part of the school grounds. This amphitheater is below the new classrooms building supported by a series of punctured concrete walls allowing students either to walk through them or to use them as places to sit, talking and playing.
The facades of the school are essentially constituted in exposed in situ concrete and prefabricated concrete elements, to minimize maintenance costs. The concrete panels were carefully designed to respond adequately to each façade's solar orientation.
In the interior spaces, adequate resistant materials were chosen for an intensive use and very low maintenance costs. The multipurpose hall has timber studs and acoustic panels. The circulation spaces walls are mainly done with concrete acoustic blocks. The social spaces present themselves as niches inbright colors.
PHOTO GALLERY