Biography
POSITION
Associate of Alison Brooks Architects, UK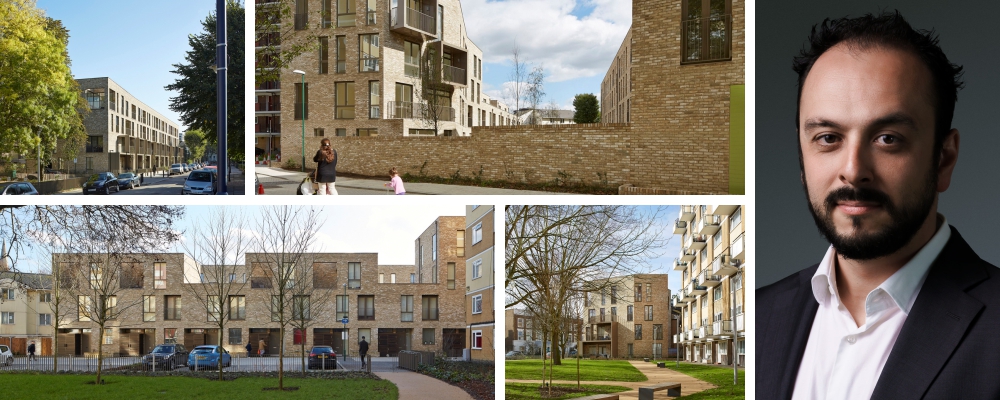 PRESENTATION
"Ely Court"
Ely Court is a 44-dwelling mixed-tenure regeneration scheme in London's South Kilburn Estate. The scheme demonstrates the ability of a Local Authority to lead the process of enlightened city building, by commissioning and delivering housing of the highest calibre to integrate previously segregated communities.
Ely Court forms part of Phase 1b of the South Kilburn Estate Regeneration masterplan, a result of Brent's rolling programme of invited design competitions for each phase. The scheme is the product of a collaboration for two sites within Phase 1b. ABA was invited by Lifschutz Davidson Sandilands to design 44 dwellings on the Ely Court site, while LDS designed 144 units on the Cambridge and Wells site to the northeast.
BIOGRAPHY
Since joining ABA in 2010, Nelson has been responsible for delivering phases 1a and 2b for the South Kilburn Estate Regeneration Masterplan. Nelson has been involved in a wide range of housing developments as well as the £137m regeneration Masterplan for the University of Northampton's Park and Avenue Campuses.
Prior to ABA, Nelson worked for a number of leading practices in London, Dublin and Oporto where he developed a number of skills in the Private Residential and Performing Arts sectors.
He was made an Associate in 2012 and is currently overseeing a number of residential schemes in the central London.
AWARDS
Finalist for Mies van der Rohe 2017