Biography
POSITION
Co-founder of Batlle I Roig, Spain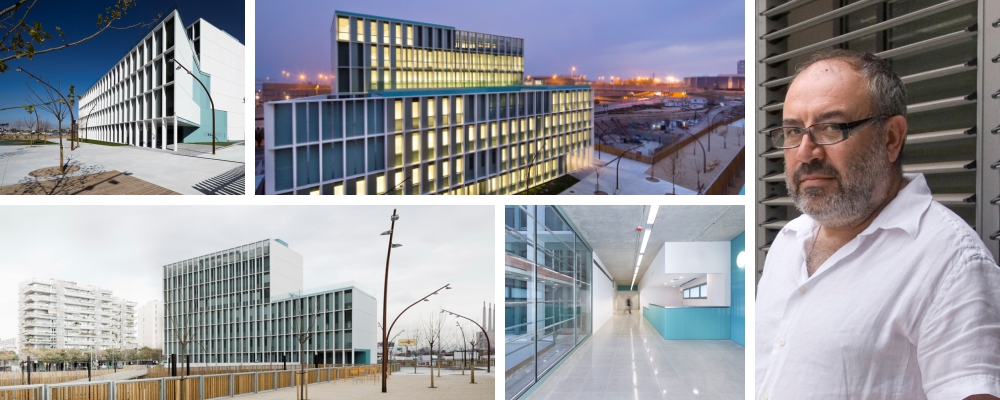 AWARDS
2015 IOC/IAKS Gold Medal Award – International Association for Sports and Leisure Facilities
World Architecture Festival- Waf 2016 în the Higher Education and Research Category
2015 Alexandro de la Sota Award
WAF2011 World Architecture Festival. Categoria Production, energy & recycling centres. Work: "Waste Treatment facility of vallès occidental area" Vacarisses, Barcelona
PRIX_MÉDITERRANEÉN DU PAYSAGE 2007. Work: "Landscape restoration of the controlled rubbish dump la Vall d'en Joan" Barcelona.
URBAN EUROPEAN PUBLIC SPACE AWARD 2004. Work: "Landscape restoration of the controlled rubbish dump la Vall d'en Joan" Barcelona.
BIOGRAPHY
JOAN ROIG I DURÁN, Barcelona (Spain) 1954, studied at the Higher Technical School of Architecture of Barcelona, ETSAB, where he obtained his B.Sc. in Architecture in 1981. During this year, he formed the company BATLLE I ROIG, ARQUITECTES together with Enric Batlle i Durany.
He has received a great number of international awards, such as IOC/IAKS Gold Medal Award 2015, The International Architecture Award 2014, Mediterranian Landscape Award 2007, Delta FAD Prize of Design, FAD Award of Architecture, European Prize for Urban Public Space 2004, WAF Awards 2008-2009-2011, Architecti International Award 1996, Andrea Palladio Award 1993, among others.
Since 1984 he has taught on Architectonic Projects in ETSAB (Barcelona School of Architecture), also at the Higher Agriculture School of Barcelona and has been guest professor, inter alia, in: Academie van Boukunst, Delft University of Technology, ILAUD (International Laboratory of Architecture and Urban Design, IUAV Istituto Universitario di Architettura de Venezia, Facoltà di Architettura di Genoa, ITU, Faculty of Architecture of Istanbul, Washington University University of Illinois, École Superièure du Paysage de Versailles, Ringyorcesung Technishe Universität in Munich, Universität Stuttgart, and Architecture School of Navarra. He is former president of BIArch, Barcelona Institute of Architecture.
He has been Member for the Regional Culture Delegation of Barcelona of the Official Architects Association of Catalonia from 2003 to 2007. Currently, he is a Consultant for the Mixt collection by Editorial Gustavo Gili and a member of the Architecture Commission of Barcelona City Hall. In the publishing area, he is the author of the book Nuevos puentes [New Bridges], edited by GG, and has taken part in editing study monographs, as well as a wide range of think pieces published in several specialized architecture magazines, including El Croquis, Arquitectura Viva, Topos, Quaderns.